During my first year as a teacher in 2010, I was excited and determined to make a difference for my students! I had spent the previous four years working as a teaching assistant under the tutelage of phenomenal educators so when my time came, I was ready for the challenge!
My first year was off to a great start! I was enjoying my time with my students while being showered with praise from my principal and colleagues! When my principal offered me a contract extension to return next year. I can remember thinking, "I've arrived! I've made it!"
All my fortunes changed when my principal rescinded my contract extension and fired me at the end of the school year. The unexpected turn of events left me confused, betrayed, and dumbfounded because all school year long, I was getting praised by my students, my colleagues, and the principal who fired me.  
If I was doing so poorly at my job, how come I wasn't provided with the following:
a performance improvement plan?
a mentor teacher?
a series of classroom observations & evaluations?
constructive feedback from school leadership about my performance?
In the end, I wasn't in a school environment that was designed for me to grow professionally as a teacher. Ten years later, I still reflect on that embarrassing moment in the principal's office. Throughout my career, I've witnessed countless first year teachers go through the same struggles as I did during my first year. And then it dawned on me, "How are first year teachers expected to thrive in the classroom if they aren't receiving proper mentorship and support from their school leaders?"
It was at that moment that I decided to created the Shaping the Teacher Identity 101 program as a response to combat high teacher turnover rates and increase teacher retention rates in school districts worldwide.
Watch the ENTIRE video before the call!
Watch this video to learn more about STTI 101!
Here are the testimonials from some of our
most successful educators....
Frantz, License Guided Counselor
"Before meeting Kwame, I was considering leaving education, and started to lose my passion. But from taking his online course, I went from "Inaction to 'In Action'" right afterwards. I pushed myself harder than I thought I could and I've passed both my licensure exams. I am officially a licensed guidance counselor, and now I'm interviewing for the job I wanted. I've also brought resources to help bring diversity to the district. Thank you!"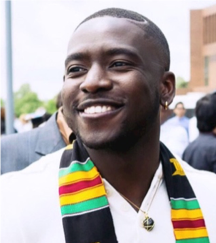 Guivens, Middle School ELA Teacher
"Since going through the STTI 101 program with Kwame, I have received numerous teaching offers from different schools within my school district! The lessons I've learned from the program have definitely sped up the process of hiring for me within Boston Public Schools. At a time when I couldn't get an interview, Kwame stepped in and mentored me through the hiring process. Within days, I received and accepted the job offer from my current school! Less than an hour after accepting the offer, I had principals from other schools calling me and urging me for an interview! Thank you, Kwame!"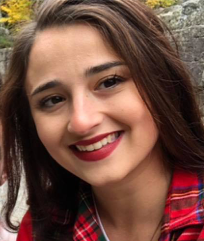 Olivia, High School History Teacher
"Kwame is a phenomenal coach! When I was a student teacher, he would consistently come to my classroom to help me manage behaviors, model strategies, and offer words of encouragement. Thank you Kwame for being such a strong activist and educator! I am so glad to have you as a coach, friend, and colleague!"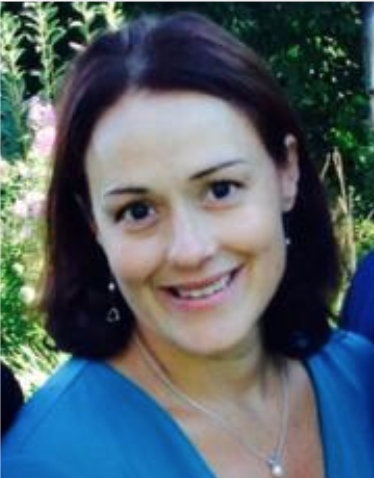 Elizabeth, Middle School ELA Teacher
"Kwame helped me identify as my next steps in my educator journey. Kwame believes that anyone with passion who intentionally, creatively, and honorably engages in the work as an educator has the obligation to fulfill their goals will do so with a little help from the same people who work in the same way. Kwame supports my growth in encouraging and guiding me through this process. Thanks to STTI 101, I have completely changed my own identity as an educator, woman, and member of society."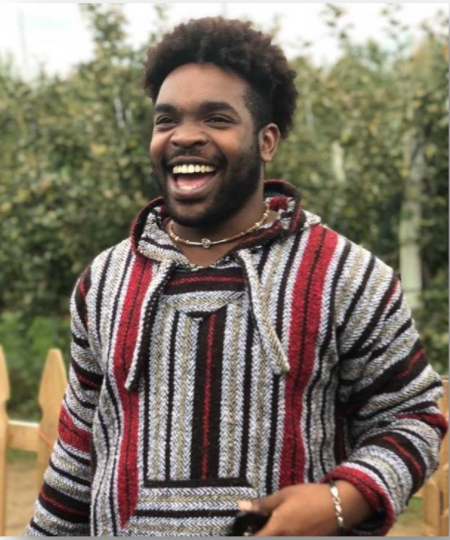 Norman, Paraprofessional
"Kwame has helped me to understand that as a black man, if I put my mind to it, then I surely can achieve it. This course has inspired me to continue to pursue my masters in special education because it has shown me the importance of reaching out to the voiceless and those that seem 'invisible' to the public. And as we know, there are so many of our black and brown students who are left behind because of educators who weren't fully and rightly equipped to teach them. So Kwame, thank you brother for equipping me for the road of becoming an educator."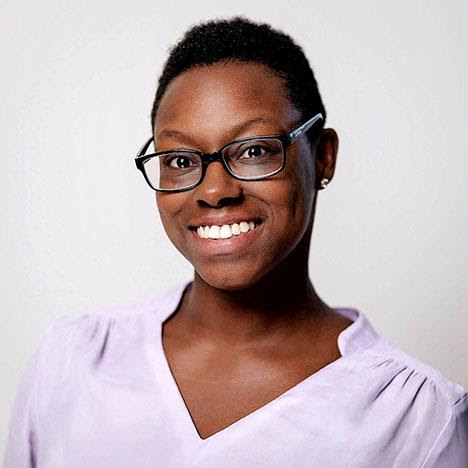 Denise, Community Organizer
"Kwame is a dedicated educator who continuously works to strengthen relationships with students and teachers.  He seamlessly connects social and restorative justice into his teaching practice. His work continues to inspire me as an educator.  Through the STTI 101 program, I learned so much about my identity and how it shapes my work as a community organizer!"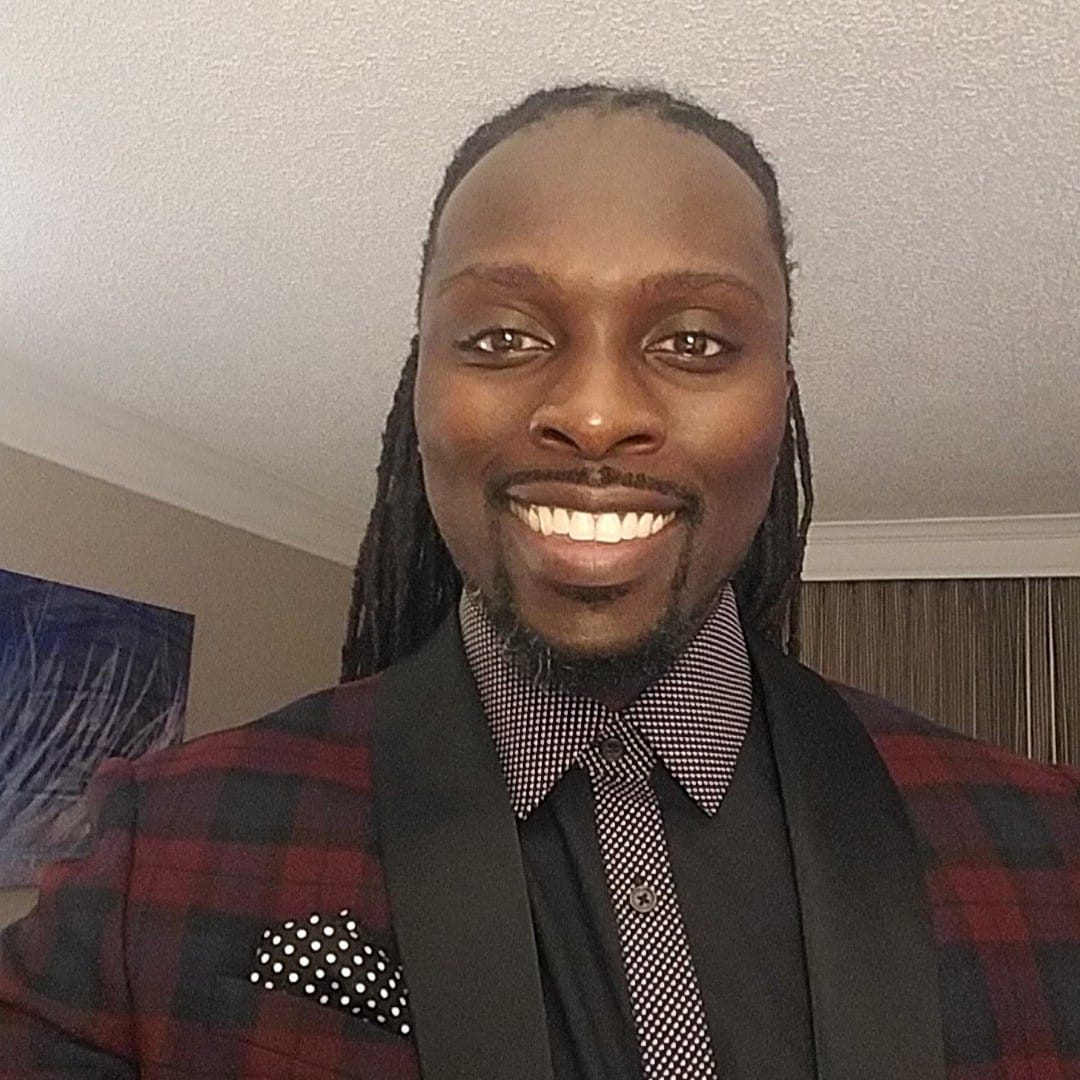 Hi, I'm Kwame Sarfo-Mensah!
I'm the founder of Identity Talk Consulting, LLC. and the creator of Shaping the Teacher Identity 101. Throughout my 14 years as a public school educator, author, and entrepreneur, I have served as a staunch ambassador and advocate for teacher empowerment.
If you had told me after getting fired in my first year of teaching that I would end up doing the following:
1. Become a 2x self-published author
2. Become a certified professional development trainer for teachers
3. Own an educational consulting business
4. Serve as a regular contributor to educational publications like Edutopia, Education Post, and others.
I would've looked at you sideways and thought you were delusional! Without having the necessary supports and proper mentorship during my first year of teaching, it was hard for me to envision the life that I now live. Getting fired after that year was easily the most painful experience of my professional life but it was also a blessing a disguise! That experience almost drove me out of the profession but, instead, it pushed me to go even harder!
Now, I'm on a mission to ignite and empower teachers across the globe! Through this course, Shaping the Teacher Identity 101, your eyes will be open to what is possible when stay true to who they are, own their unique roles as change agents, and utilize their skill sets as the foundation of their educator journeys!
Is STTI 101 the program for YOU?
Whether or not this program will work for you will be determined on the call after we ask YOU some deeper questions, but YOU will get more out of the call if you review this information prior to speaking with our team!
If we believe you would be a good fit for us, then we will show you what we can do for you, based on your specific situation, and then YOU can decide whether or not you want to has to be the next success story like the educators we've highlighted above.
If you haven't done it yet, click HERE to book a call with us today and watch the video.
Frequently Asked Questions about
Shaping the Teacher Identity 101 (STTI 101)
1) Is STTI 101 a course? A coaching program? What?
A: STTI 101 is a coaching program specifically designed to help early career K-12 educators define their teacher identities so they can stay true to who they are, own their unique roles as change agents, and utilize their personal skill sets as the foundation of their educator journeys. YOU will use the course material to educate yourself on how to define your teacher identity, no matter where you are when you come into the program.
This includes support for writing a Story of Teacher Origin (STORI), discovering your Educator Zone of Genius, creating a Techniques & Tools for Teaching Guide, building an Authentically Active Community Engagement (AACE) plan, developing a Knowledge of Academic Content (KNAC) Growth Plan, and developing culturally responsive & anti-racist teaching practices in the classroom. Then, you'll come on the weekly calls to help YOU implement what's in the program so YOU can execute on what you learned that week.
The program teaches YOU what to do and how to do it, and the coaching calls help YOU do it well.
2) What is the primary FOCUS of STTI 101?
A: The primary focus of the program is to help K-12 educators (primarily early career educators) so they can authentically live out their educator missions. The program is designed to help them move from letting the classrooms own them to owning their classrooms as transformational teacher leaders. Through this course, the ultimate focus is to get teachers to believe that they have the power to transform the lives of students and impact society in ways that transcend the work they do in the classroom. Kwame's intention with this program is to make it the complete one-stop-shop for anything involved in the process of developing your teacher identity!


3) How long does it take to complete the program?
A: STTI 101 is self-paced. YOU are not required to complete it in any certain amount of time. YOU may work as fast as YOU like or as slow as you like, but for someone working diligently, week by week, it can be completed in as little as 60 days.


4) It's going to take more than 30-days for me to complete this program. How much ongoing support is there after the 60-day period?
A: While the program is designed to be completed within 60 days, YOU can take as long as YOU want. The support is the same on Day One, Day Thirty, or a year from now. YOU are not restricted in any way. As long as this program exists, YOU will have the same support as the day you first joined.
5) Who is STTI 101 for?
A: STTI 101 is designed for educators who……..
1.    Are within their first 3 years of teaching.
2.    Don't want to be casualties of the teaching profession.
3.    Are looking to define the type of teacher they want to be for their students. 
4.    Committed to pushing their teaching practices to the next level.
5.    Want to grow professionally so that their students can grow.


6) Why should I enroll in STTI 101?
A: You should enroll in STTI 101 for the following reasons:
a.    You want to push your teaching practices to the next level!
b.    You refuse to be a casualty in the teaching profession.
c.    You want to develop your teacher identity and discover your teacher voice. 
d.    You believe your students deserve so much better and so much more than what they currently have.
e.    You want to have complete control of your destiny as an educator!
7) Is Kwame active in helping people in the Facebook group?
A: YES! The time to get advice from Kwame is on his weekly call; however, he does jump in the Facebook group quite often to answer simple questions. BUT he will not answer a question in the group that requires YOU to come on the call because he would rather give YOU a solid answer on the call than a vague answer in the group.
If it's more than a simple question, it's highly recommended YOU come on the call. The group is great for engaging with other members in between the weekly calls as well as for asking simple questions.
8) How often (and how long) are the weekly coaching calls? Are they recorded?
A: There is one call per week. Each call is roughly one hour long, or until everyone gets their questions answered. We have yet to have a situation where someone didn't have enough time to get their questions answered. All calls are recorded and uploaded within 48 business hours into the membership area.
9) Is Kwame on the coaching calls himself?
A: YES! There is currently one call per week.


10) How many students are on these calls? Will there be enough time for my call?
A: An average of 10 students attend each call, as most students do not attend every single call.
It is Kwame's personal policy to make sure everyone gets their questions answered on the call. The calls go until all questions are answered. Currently, we have never had an instance where someone did not get their question answered.
11) For how long do I have access to the program and the calls?
A: YOU have unlimited access to the program for as long as our company is in business, and we don't plan on going anywhere! Kwame promises 6 weeks of calls, but we do not kick anyone off the calls after 6 weeks. We have people who have been in the program for over a year and have never been kicked off of a call. As long as the program exists, you will have access to the calls!
12) Is this program UP to date?
A: YES! Kwame shares any important updates on the live coaching calls, teaching new material before putting it in the membership area. That way, the students don't have to wait to get access to the updated material. As a premium product, this program is continuously updated.
13) Do I have to be a first-year educator or teacher in order to enroll in the program?
A: Although the target audience is early career teachers (i.e. teachers within their first 3 years of teaching), the program is designed for all K-12 teachers, regardless of their experience level. The content within the program is beneficial to ALL teachers.
14) What makes this STTI 101 different from all the other courses and professional development workshops I've taken as an educator?
A: First of all, this is not a course. It is a high-level coaching program. It comes with several modules to support YOU, but it is definitely a coaching program.
What makes STTI 101 different is that you get the continuous mentoring and the supportive online community that you won't get from the professional development workshops you may attend at national education conferences & summits. Additionally, what you're paying for the STTI 101 program is equivalent to the average registration fee you pay for most national education conferences & summits. Keep in mind that, by investing in STTI 101, you don't have to with the additional expenses of transportation, hotel costs, and food that are typically associated with education conferences & summits. With STTI 101, you get the complete professional development experience from the confines of your home, as well as lifetime access to continuous mentoring and a private online learning community.


15) Finally, is STTI 101 the right program for me?
A: The only way to be sure that this program is a fit for you and that you are a fit for this program is to book a call, attend the call, and our staff will evaluate your situation and see if we can help.
We will absolutely not sell YOU anything unless we believe YOU will get a massive return on investment. Our SUCCESS rate is extremely high for those that actually attend the calls and use the program — almost 100% — the reason for this is simply because we only work with people, we know we can help. And the only way to know that is to jump on a call with our team.
We look forward to speaking with YOU!!
STTI 101 Program Curriculum
Featured Courses
Not ready to invest in the full STTI 101 program?! No worries! As a financially economical alternative, we have broken the program down into mini-courses to further target your individual professional development needs. Click on the featured mini-courses below to learn more about what they each offer.